WELCOME TO TRINITY TATTOO STUDIO
Unique. Original. Custom.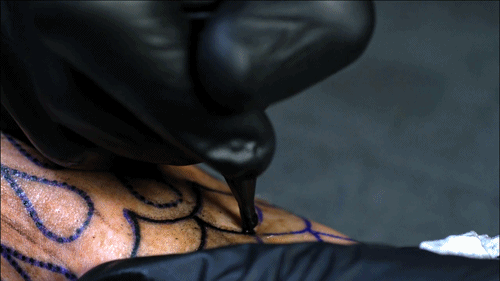 Mon - Fri: 1pm - 6pm
Sat: 1pm - 6pm
Sun: Closed
At Trinity Tattoo Studio we work directly with clients to create body art based on their input, but also we provide guidance and artistic vision for the process. We believe you should pick art that fits your unique style. Make the tattoo of your dreams come true with us. Get in touch today!
WANT SOME INK THAT WILL SET YOU APART FROM THE CROWD?
"Only someone wishing to disappear would ever strive to 'fit in'."
Trinity Tattoo Studio is the most unique tattoo shop in Uniontown.
The comfortable and relaxing atmosphere mixed with the exceptional customer service set it above your average tattoo shop.
Let us create a fresh tattoo for you exactly where you want it. You tell us what to do, and we've got it under control.
We know you've got many choices when it comes to tattoo studios in the Uniontown area, but there's only one Trinity Tattoo Studio. We look forward to earning your trust and creating a beautiful Custom tattoo for you.
TATTOO AFTERCARE INSTRUCTIONS
Tattoo aftercare starts in the tattoo shop. Once the tattoo is done, the artist will apply a thin layer of tattoo jelly or moisturizer over the entire tattooed area. They will then cover the area completely with plastic wrap or a bandage.
As tempting as it can be to remove the protective cover to look at the tattoo, the bandage or plastic wrap should stay on for at least a few hours after the process. The length of time will depend on the size and location of the tattoo.
A BODY IS A JOURNAL, AND TATTOOS ARE A STORY.
"The whole story is about you. You are the main character."
"The purpose of art is washing the dust of daily life off our souls."